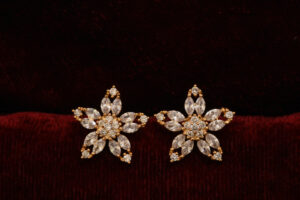 There is a range of important things you have to consider when purchasing engagement rings. Some of them include whether to get natural or lab grown diamonds, the right setting to choose, selecting the best ring design, etc. All of these factors are critical to getting the perfect engagement ring. Therefore, we list some of the important questions to ask before getting your engagement ring:
Is The Ring Size Right For Your Hand?
Your engagement ring should not be too big enough to overpower your fingers. It should not be too small either, otherwise, it may not be noticeable in your hands. So choose a ring size that is not too big or too small for your fingers.
Does It Fit You Well?
If the ring is too tight, it can limit the blood supply to your finger. On the other hand, if the ring is too loose, there is a great possibility for you to lose it. Hence, choose a ring that fits you perfectly, and is neither too tight nor too loose.
Is It Possible To Resize The Ring?
It might become necessary for you to resize your engagement ring in the later stages of your life. But some ring settings are not resizable. Ring settings that come with stones surrounding the entire band, like eternity rings, are extremely difficult to resize. Additionally, tension-set rings are also hard to resize, as resetting can affect the integrity of the whole ring.
So ask your jeweler whether it is possible to resize the ring before buying it.
Does The Ring Have Sharp Edges?
If there are sharp, pointed parts in your ring, it can prick your fingers thereby causing great discomfort. Therefore, feel the insides of the ring to find out whether it has any sharp parts.
Is It Easy To Clean And Repair?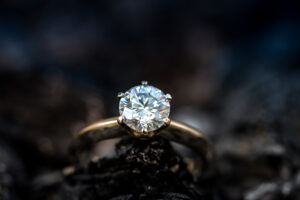 Some ring settings can have a large number of crevices. Hence, dirt can get accumulated inside them thereby making it extremely difficult for you to clean the ring. As engagement rings are to be worn on an everyday basis, it is better to avoid getting such rings, as it can be difficult for you to clean and maintain them.
Is The Metal Of Your Ring Durable?
The metal of your ring should be durable and strong enough to withstand everyday wear and tear issues. Platinum is highly durable but can be costly. Gold is another good option that can be worn every day. It is better to avoid silver, as its soft nature makes it vulnerable to damage.
Make sure to ask the above questions when getting your engagement ring so that you can find the best option.