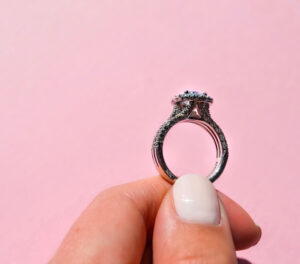 Lab grown diamonds are identical to natural diamonds in their physical and chemical properties. The optical properties of lab diamonds are also on par with that of naturally mined diamonds of the same cut, clarity and carat. Lab grown diamonds are also known for their durability that matches that of natural diamonds; the Mohs hardness of 10.
What Makes Lab Grown Diamonds Different?
When lab grown diamonds are comparable with natural diamonds in every quality aspect that matters, one might wonder what exactly makes them different. The lab grown diamonds, as the name indicates, are grown in specific laboratory conditions that are conducive to the formation of high-quality diamonds with the same properties as natural diamonds. The absence of complicated mining and sorting procedures involved in the procurement of natural diamonds results in the faster and more efficient production of lab grown diamonds. This helps keep the cost and environmental footprint of lab grown diamonds much lower than that of natural diamonds, resulting in a high quality, ethically sourced product that is also easy on the pocket.
Can You Tell Them Apart?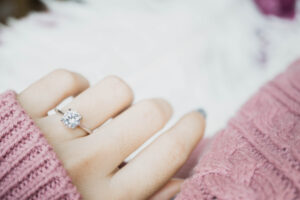 The difference between lab grown diamonds and natural diamonds of the same quality can never be identified with the naked eye. The minor differences can only be spotted by a trained gemologist with the help of specialized equipment. Many lab grown diamonds come with an inscription that would help identify them as lab made. This inscription, usually on the girdle, can be seen when observed from the top with the help of a magnifying glass. The inscription on the girdle may also contain a number that can be used to obtain the lab report on the diamond. The laboratory website would have reports of lab grown diamonds and natural diamonds corresponding to their specified number. The report can be accessed to obtain all necessary details about the diamond, including whether they are lab made or natural. In the absence of such a number inscribed on the diamond, only a gemological lab would be able to identify the diamond as lab grown or natural.
Owing to better awareness about the superior quality of lab grown diamonds and their resultant growing popularity among people, most reputed jewelers now offer a vast array of beautifully crafted lab grown diamond jewelry along with their natural diamond jewelry collection. This presents the buyers with a wide range of aesthetically pleasing and economically viable options from which they can choose the ones that would best fit their specifications.