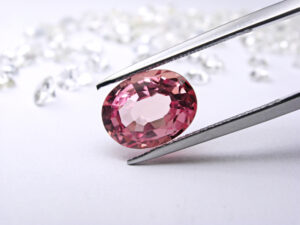 A beautiful and unique engagement ring is most women's dream. Some go with their favorite precious and semi-precious stones while others may opt for simple gold or platinum bands. An engagement ring studded with beautiful diamonds is the choice of a majority of women.
An engagement ring can be custom-made to suit the taste and preferences of each individual. There are many jewelry stores and online shops that guide their customers through the selection and customization process.
Cut And Carat
The first step towards making a diamond engagement ring of your choice would be to choose the diamond you want on it. While natural diamonds are the first choice of most women, the trend is changing towards more and more smart women going for excellent lab grown diamonds which offer the same cut and clarity as natural diamonds.
The first decision to be made is about the shape of the diamond. Many women would have a clear idea about which shape their stone should be. For the not so well versed, a round or princess cut is a safer choice. Step two would be deciding on the weight of the diamond. Some go for one-carat diamonds while others are more than happy with a beautiful half-carat stone set elegantly in their ring. The choice varies with each person's taste and the amount of money they are willing to spend on the ring.
Clarity And Colour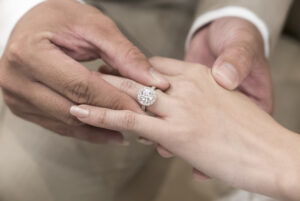 Once you have chosen the diamond in your preferred cut and weight range, go for the highest quality. You can always make concessions on the way to ensure that the final product fits your budget. When it comes to clarity, little difference can be known to the naked eye. So, if you are unable to see a significant difference in the clarity between the highest quality and the one just below it, go for the lower priced one like VS2. This could help save you a lot of money while not compromising on the aesthetics.
Colorless diamonds are the most expensive. But diamonds with color variations shine almost the same as the clear ones, especially once set in the ring and looked at in natural light. So, if budget is a constraint, you can go for an H color diamond instead of a D.
A diamond ring that fits your budget and brings a smile on your face is the one you would want to look at every day. Custom designing your ring can be the best thing you can gift yourself.