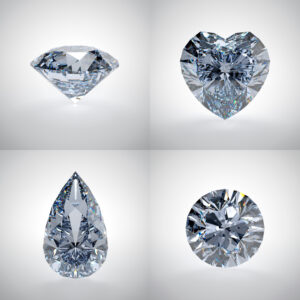 When buying engagement rings or other pieces of jewelry for special occasions, it is important for you to choose a reputable jeweler. Associating with a trustworthy jeweler can help you to ensure that the pieces of jewelry you get are of high quality. This is especially important if you are getting costly gemstones like diamonds, as you can get cheated easily regarding the quality of these stones.
A reputable jeweler will offer high-quality diamonds for the best prices for their customers. Additionally, most renowned jewelers now offer synthetic stones like lab grown diamonds so that the customers can choose an option based on their budget. Also, they will be transparent with their policies and rules. Therefore, when getting jewelry, it is important for you to consider whether your jeweler is reputable and trustworthy.
There are different signs for you to identify a reputable jeweler. Some of them are mentioned below so that you can choose the best jeweler.
They Sell Certified Diamonds
Certification is the key to identifying the quality of your gemstones, especially, diamonds. If your diamonds are certified, it will be possible for you to determine their quality easily. Hence, you can make sure that the amount you pay for them is worth it.
Even a slight difference in terms of the quality of your diamonds can create a great impact on their price. Therefore, if your jeweler is not trustworthy, you might get cheated. So always go for a jeweler who offers quality certificates for their diamonds.
They Are Willing To Answer Your Queries
A reputable jeweler will answer your questions and clear your doubts so that you can have a better idea regarding what you are getting. If they are intolerant to your questions, then be warned, as it can be a sign that they are not trustworthy.
The Jeweler Has A Great Experience In This Field
The years of experience that your jeweler has in this field is a symbol of their reputation. Hence, make sure to check into their history before choosing a jeweler.
Offer Aftersales Services
Before selecting a jeweler, make sure to ask whether they offer aftersales services so that you can repair or resize your ring later if necessary.
They Are Transparent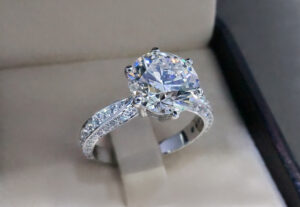 The gemstone and the metal of the jewelry will contain certain engravings that prove their quality. They can be sometimes visible only using a loupe or lens. Therefore, your jeweler should make it possible for you to inspect these markings with the aid of such equipment.
Make sure to check for these signs when choosing your jeweler so that you can be assured of their reputation and trustworthiness.