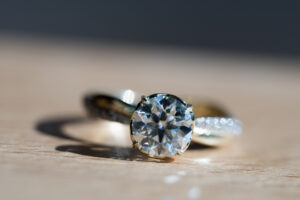 It is no secret that mined diamonds are very expensive and also have negative environmental impacts. If you dig deeper, you will know that many diamonds mined in Africa are controlled by rebel groups and they use slave labor for diamond mining. Diamonds coming from these mines are often called blood diamonds and they fund the rebel groups across the world. If you are a conscious buyer, you will look for alternative options. Fortunately, there are several ethical alternatives.
Keep on reading this article to know about the different alternatives for mined diamonds available in the market.
Lab-Grown Diamonds
You probably know about this one because lab-grown diamond rings are extremely popular among millennials these days. Experts consider lab-grown diamonds as the best alternative for natural diamonds because they have the same chemical, physical, and optical properties as natural diamonds.
Swarovski Zirconia
Swarovski Zirconia is the ideal choice for you if you're searching for a diamond substitute that can match its sparkle. This stone is made of Zirconia Rough and is not found in nature. It is meticulously constructed utilizing high-quality raw materials. Swarovski Zirconia can easily mimic the brightness of a diamond while also having a hardness of 8.5 on the Mohs scale, which is why it is a very popular mined diamond alternative.
Moissanite
Like Swarovski Zirconia, Moissanite also rivals the brilliance of a natural diamond. Moissanite has a hardness of 9.5 on the Mohs scale, which made people believe that it is a diamond. After diamonds, Moissanites are the second hardest substance on the earth. One reason for buying moissanite is that they can shine brighter than natural diamonds because of their ability to emit highly brilliant rainbow flashes.
Opal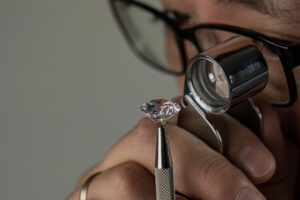 Since no two opals are alike, they are becoming a more popular diamond substitute. While opals don't have the same visual appeal as diamonds, they do offer a dazzling display of hues that distinguishes them in the gemstone market. It is a better alternative to a natural diamond because a diamond is 14 times expensive than an opal.
White Sapphire
White Sapphire is the best choice if you're looking for a natural alternative to diamonds. White Sapphires are not only stunning, but they're also long-lasting, cheap, and sophisticated. These jewels, which have a Mohs scale score of 9, are perfect for everyday use and will last a long time, making them ideal for engagement and promise rings.