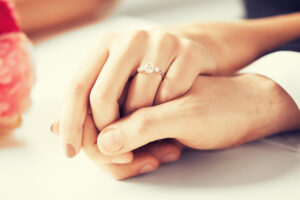 Cluster rings are popular from the ancient era for the exquisite appeal they offer. This ring setting features a cluster of small stones instead of a big center diamond. The cluster can often form various geometric shapes like a square, circle, etc., or some other unique designs such as a flower, heart, starburst, and more. The small stones set together in a cluster can create the illusion of a bigger diamond. Additionally, the wonderful sparkle created by these small stones together can accentuate the overall aesthetics of your ring.
Why Choose Cluster Rings?
Cluster diamond rings usually get plenty of attention. The small diamonds in these rings can complement each other and offer extra shine and sparkle. The delicate and shiny look of a cluster ring makes it an excellent choice for people who look for unique ring designs.
Cluster rings can also offer vintage and antique feel thereby creating a timeless design that can be passed down through generations.
Additionally, cluster rings can be more affordable than rings with bigger diamonds, as these rings contain small stones. The price per carat of small stones can be less which makes a cluster ring a great option for those who are on a budget. Also, by choosing lab grown diamonds for your cluster ring instead of natural stones, you can make it much more affordable. These synthetic stones are around 40% less expensive than their natural versions.
When you buy a cluster ring, the total weight of the stones will be usually given in the certificate. A one-carat cluster ring can be more affordable than a one-carat solitaire ring. The solitaire ring contains a big center stone that can have a high price-per-carat rate, whereas, a cluster ring features small stones whose price-per-carat is significantly less. So if you cannot afford a solitaire ring with a big center stone, then a cluster ring is one of the best options available for you.
Pros Of A Cluster Ring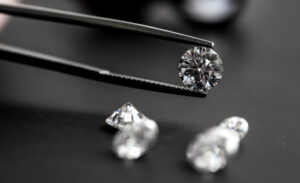 Offers a unique and stunning look that is full of texture and dimension
Gives the appearance of a bigger center stone at more affordable rates.
Can be available in a wide variety of shapes.
May complement smaller fingers.
Cons Of A Cluster Ring
More time and effort are required for cleaning and maintaining the rings, as dirt can easily get trapped between the small stones.
Smaller stones might easily fall out if not maintained properly.
Choose whether to buy a cluster ring only after considering the benefits and drawbacks associated with it.