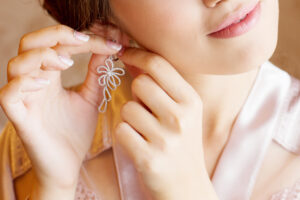 It is up to you to decide whether to purchase lab grown diamonds or not. Retailers can only give you specific pieces of information about diamonds to nudge you into making a decision favorable to them. For instance, are you a customer who seeks cost-effective and sustainable diamond rings? If so, it would be worthwhile for you to invest in artificial diamonds or synthetic diamond jewelry.
It is important for jewelers to provide as much information as possible about an artificial diamond and why they consider it the best option for sustainability. At the same time, good jewelers realize that the choice is ultimately up to customers. That said, the most common answer to the question in the title is that an artificial diamond is an eco-friendlier and more ethical substitute for a natural one. These two forms of diamonds have one and the same visual, chemical, and physical features. The only distinction between them lies in the methods used to manufacture the two forms of diamond.
Growing diamonds artificially requires mimicking how the stones grow under the earth. Duplicating the natural process is what transforms diamond seeds into diamonds with the same set of characteristics as their mined counterparts. An untrained eye cannot differentiate lab-created diamonds and mined diamonds, because the method of growing is the one factor that makes them different.
Lab Diamond Price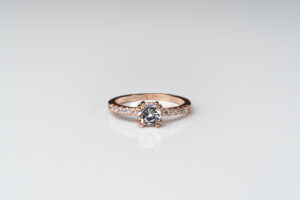 Are you struggling to find the more affordable option out of artificial diamonds and mined diamonds? If so, our answer to it is in the affirmative. The greater affordability is mostly thanks to not just the labor but also the many different steps involved in the diamond supply chain. There are numerous steps in it, including diamond mining, sorting, cutting, and polishing.
Some laboratories can convert excess carbon into an artificial diamond, so the manufacturing process can even have a negative carbon footprint. The diamond manufacturing process is direct and more streamlined. Therefore, the manufacturer can pass the cost-effectiveness concerning the process onto a customer. Thus, the customer can get a diamond with the characteristics they desire for about 25% to 40% less money than a natural diamond.
Way Of Measuring Artificial Diamond Quality
It is the same as with a natural diamond: the four characteristics or the so-called 4C's: clarity, color, cut, and carat weight. A diamond of the best quality means that it comes above not only the D to F color range but also VS1 clarity grade.