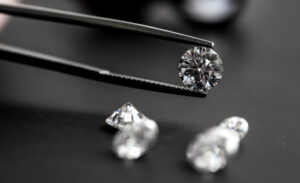 Choosing a metal for your engagement ring can be a confusing task with the wide variety of options available for you. Some of the popular options available for you include rose gold, yellow gold, white gold, platinum, and silver. All these metals greatly vary in terms of their durability, cost, and appeal.
There are certain important considerations you have to make for choosing the right metal for your engagement ring. Some of them are listed below:
Your Budget
When choosing precious metals, you have to consider your budget to choose the right option. Platinum is the costliest option among them, but it creates a durable and stunning choice for engagement rings. Platinum attracts people with its soft, white aura. But it may not be the best option for people who want engagement rings for a cheap rate.
Another commonly used option is gold. Gold is available in different varieties including white, yellow, and rose. Even though white gold can create a look similar to that of platinum, it is not as durable as the latter. If you prefer a warmer look for your engagement ring, then yellow or rose gold can be a great choice. Gold is not as expensive as platinum, hence, creates a better option for people who prefer affordable engagement rings.
Silver also creates a soft white hue, but is significantly less costly than platinum and gold. However, silver is not commonly used in engagement rings.
The Color Grade Of Your Diamonds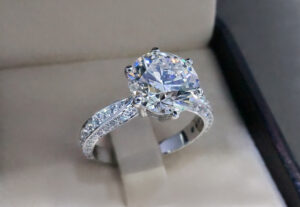 If your diamond is colorless and has a higher color grade, then it is better to get platinum or white gold to complement the white sparkle of these stones.
But if your diamond tends to show a yellow tint, then it is better to choose warmer metals to mask the tint.
A lot of people prefer colorless diamonds with higher color grades for their engagement rings but cannot afford them because of their high price ranges. If you are one among them, it is now possible for you to get diamonds with better color grades by choosing lab grown diamonds. They are available for much lower rates than natural diamonds and usually carry higher color grades.
Durability
Choosing platinum can be the best option for you if you work a lot with your hands. This metal is highly durable and won't get scratched easily.
On the other hand, metals like gold and silver are soft and can get scratched easily.
All these factors can be important for choosing the right metal for your engagement ring. Make sure to consider them to find the perfect option for you.