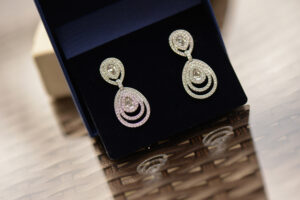 For the past few years, there has been a significant rise in the number of people buying lab-grown diamonds for their engagement rings. There are several reasons for this sudden popularity. One is lab diamonds are cheaper and the other is they are not blood diamonds. If you want to know more about blood diamonds, keep on reading this article.
What Are Blood Diamonds?
Often called conflict diamonds, blood diamonds are the gems that are mined in regions that are controlled by rebel forces instead of internationally recognized governments. The diamonds are sold by the rebels, and the proceeds are used to buy weapons or fund military operations. The forced labor of men, women, and children is commonly used to make blood diamonds. After that, the stones are smuggled into the worldwide diamond trade and sold as genuine jewels. Arms merchants, traffickers, and fraudulent diamond traders support the rebels' acts. Bribes, intimidation, torture, and murder are all methods of operation when huge sums of money are on the line. The term "blood diamonds" was used to describe this situation.
What Is Kimberly Process?
The United Nations and other organizations are striving to prevent conflict diamonds from entering the global diamond trade. Their strategy has been to create the "Kimberley Process," a government certification process. This approach necessitates each country certifying that all raw material exports are the result of legal mining and sales.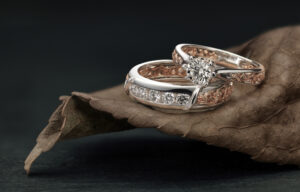 Certificates must accompany all raw diamonds shipped from these countries. The diamonds were created, marketed, and exported through legal procedures, according to these certifications. The certification process tracks all raw diamonds from mining to retail sales at every stage of their journey. Customers purchasing a cut diamond at a store should insist on a sales receipt stating that the diamond came from a conflict-free source.
What Are Conflict-Free Diamonds?
Non-member countries are not allowed to trade with countries that have agreed to engage in the Kimberley Process. The Kimberley Process is said to have decreased the number of conflict diamonds entering the global gem trade dramatically. The Kimberley Process is now followed by 81 nations and a number of non-governmental organizations.
Liberia and the Ivory Coast were the only two countries still subject to Kimberley Process penalties as of December 2006. According to the World Diamond Council, 99 percent of all diamonds in the market are currently conflict-free.