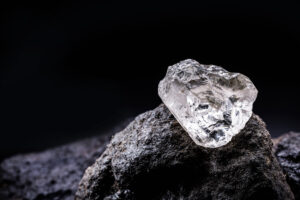 Diamonds that are mined in Russia are Russian diamonds, and they are identical to other diamonds. The term comes from the country of origin, not the method of manufacture. The diamond mines provide well-paying jobs for many Russians. If you're thinking about buying a Russian diamond or already own one, there are a few ways to tell if it is genuine.
The mining sector formally aims to strike a balance between its social, economic, and environmental duties, as well as to have a good effect on the population and environment. Diamond mining necessitates extensive alluvial digging. Because this practice is currently unregulated, the environmental impact may have been unknown.
That is why more people are trying to buy lab-grown diamonds. In this article, we will take a closer look at Russian lab-grown diamonds.
Origin Of Lab-Grown Diamonds
The first lab-grown diamonds were made by General Electric. They were made by applying 400 tons of pressure to carbon. Initially, scientists could only utilize dust or very few stones, which were suitable for tipping drill bits rather than for use in jewelry. By the 1970s, the equipment utilized by General Electric was capable of producing diamonds weighing up to 2 carats. The procedure was time-consuming, costly, and took a lot of electricity, but there isn't much of a difference between the two sorts of diamonds.
Even a reputable jeweler can be fooled by lab-grown diamonds, as they are genuine diamonds. Both of them have SP3 carbon bonds, are similarly hard, have the four C's, are cut and polished in the same way, and have identical light refraction. Purchasing a lab-grown diamond will provide the buyer with a comparable product that is less expensive, conflict-free, and ecologically benign than Russian cut diamonds.
Russian Lab-Grown Diamonds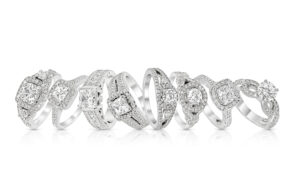 Russia is among the world's biggest producers of lab-grown diamonds. Previously, diamonds could not be duplicated with the same hue or quality as Russian diamonds. Scientists in Russia, on the other hand, have developed methods for making lab-created diamonds that resemble genuine stones. The scientists developed a machine that could produce high-quality Russian lab-grown diamonds at a low cost.
Lab-grown diamonds are identical to the diamonds that are mined from the earth. Chemically, they are identical because they are made from the same materials, and only specialized technology can tell them apart. If you are planning to get a Russian diamond for your engagement ring, it is better to choose a Russian lab-grown diamond.