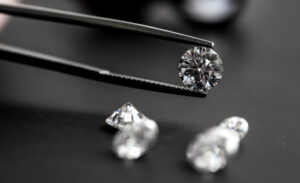 A lot of the conversation among artificial diamond jewelry retailers revolves around bang for the customer's buck. Customers can buy artificial diamond rings with more carat weights at lower rates than their natural counterparts.
There are many designers that have long been in the diamond cutting and polishing field. Up to the emergence of lab grown diamonds, those designers lacked control over factors such as diamond colors and sizes. It is possible to create diamonds of virtually any size, shape and color with the help of laboratory technology. This explains why there are also artificial diamonds in experimental shapes like cannabis leaves or religious crosses.
As diamond growers start experimenting with coloration, cutting techniques and sizes, the world of artificial diamonds in fancy shapes and colors is expanding. For your information, in the case of color, the term fancy refers to a diamond with more color depth than a Z color diamond or one that exhibits any color except for brown or yellow. On the other hand, with regard to cut or shape, the same term refers to non-round diamonds.
Gemological Science International President Debbie Azar said that the characteristic of the process where diamonds are made on seed crystals, described with CVD, lends itself well to bolder and more experimental jewelry designs.
Azar added that there are more and more CVD-based diamonds that come in artistic shapes thanks to laser cutting and artificial diamond material. The laser cutting process has advanced the things that diamond cutting professionals can do. At the same time, there is less risk involved in experimenting with the aforesaid material due to cost.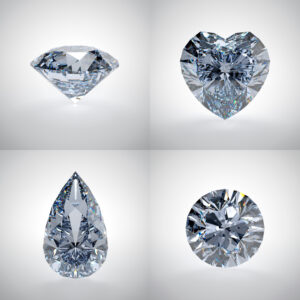 In the case of diamond color, Azar suggests that there is no limit. Producers can make diamonds in any color they want on the basis of the impurities that they add, besides post-growth treatment processes like HPHT processing, irradiation, and annealing. There are some artificial diamonds with international color-zoned treatments to offer ombré-like effects.
Many retailers specialize in making quality and unique diamond colors as well as offering customers an experience that they could not have had earlier and value instead of achieving rare cuts. For the last 20 years, color-enhanced diamonds were not of good quality. However, those diamonds are of better quality now thanks to the pieces of technology that allow for the production of the stones in laboratories.