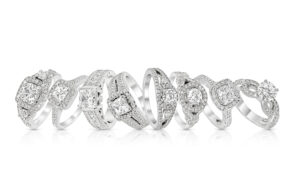 British people have been spending 19% less money on engagement rings over the last decade. However, it can seem impossible to spend less money on these rings. With the epidemic showing the potential fragility of the economy, couples are savvier and more cautious with expenditures. Saving money for a pension or first home is likelier to be more important than a £10,000 engagement ring. Here, we will discuss ways to reduce the rate of the ring without having to compromise on its wow factor.
Think About Choosing An Artificial Diamond As The Centerpiece
Lab-made diamonds have been having a considerable spike in popularity over the last few years. Despite prevalent myths, lab grown diamonds are not diamond imitations. Rather, these are legitimate stones with the same chemical, optical and physical characteristics as natural diamonds.
Artificial diamonds are ideal engagement ring centerpiece stones as well. You can save 30 to 40% on an artificial diamond, and buying it will offer you more financial leverage to go for a higher-quality stone.
Plan For Maintenance Costs In The Longer Term
Several customers often overlook the reality that a precious jewelry piece comes with several costs in the longer run. For instance, the costs associated with stone replacements and ring cleaning.
When picking a metal band option, plan for these costs along with your initial engagement ring budget. While platinum is costlier than other metal band options, it does not require much maintenance.
Carat Size Is Not The Most Important Characteristic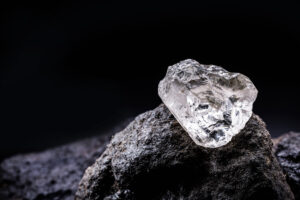 Some shoppers pay more attention to the carat weight of the stone they look to purchase. Carat size matters, but it is not the lone element that contributes to a stunning diamond. Do not use it as the determinant when making the purchase. A diamond with higher clarity usually shines more, which possibly aids in increasing the perceived carat size and reducing lower color grade effects.
Consider Lower-Karat Gold
A popular option among younger generations for engagement jewelry is yellow gold. Earlier, gold was considered too blingy, a bit like costume jewelry. However, people adore it now for its classic and timeless look.
The cheapest gold band option comes in yellow color. However, using a yellow gold band compromises the color of the diamond more as compared to other precious metals because it will cause a yellow reflection to appear in the stone.