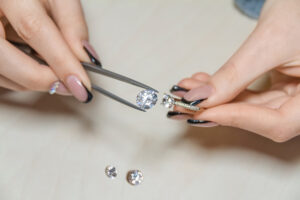 Engagement rings have long been associated with tradition and symbolism, often featuring a sparkling diamond as the centerpiece. However, in recent years, a new trend has emerged, captivating the hearts of couples seeking something unique and unconventional – black colored engagement rings. Let's explore why black colored engagement rings are becoming increasingly popular and what sets them apart.
Embracing Uniqueness And Individuality
One of the primary reasons behind the surge in popularity of black colored engagement rings is the desire to embrace uniqueness and individuality. Traditional engagement rings tend to follow a predictable pattern, with white diamonds as the standard choice. However, black colored engagement rings break away from convention and offer a striking and unconventional alternative. The deep, alluring hue of black diamonds adds an air of mystery and sophistication, making them an excellent choice for those looking to stand out and make a bold statement.
Symbolism And Meaning
Black colored engagement rings add an extra layer of symbolism to this cherished piece of jewelry. It represents a timeless and enduring love that transcends traditional boundaries. Choosing a black colored engagement ring can signify a couple's willingness to break away from societal norms and forge a path of their own, solidifying their unique bond.
Versatility And Modern Aesthetics
Another reason for the growing popularity of black colored engagement rings lies in their versatility and modern aesthetics. These rings offer a wide range of design options, allowing couples to explore various styles and settings. From sleek and minimalist designs to intricate vintage-inspired settings, black colored engagement rings can cater to diverse tastes and preferences. The dark backdrop of the black diamond accentuates the intricate details and craftsmanship, creating a stunning and visually captivating piece of jewelry.
Celebrities And Influencers Setting Trends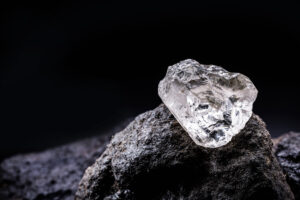 As with any fashion trend, celebrities and influencers play a significant role in driving popularity. Over the past few years, numerous celebrities have embraced black colored engagement rings, showcasing their beauty and uniqueness to the world. This exposure has undoubtedly contributed to the rise in demand for these alternative rings. By adorning their fingers with black diamonds, these influential figures have made a powerful statement and inspired countless others to follow suit.
Black colored engagement rings are gaining momentum in the world of bridal jewelry, offering couples a distinctive way to express their love and commitment. From their ability to evoke individuality and symbolism to their versatile designs and modern aesthetics, these unconventional rings have captured the hearts of many.