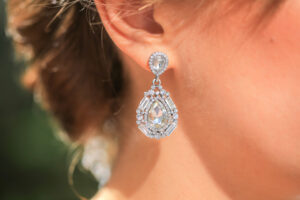 The demand for lab grown diamonds has considerably increased in recent years. These diamonds, also referred to as cultured diamonds, are produced by cutting-edge technology in a laboratory environment. Although they are promoted as an environmentally friendly substitute for conventional diamonds, how much pollution do they truly generate during production?
Environmental Impact
The fact that lab grown diamond rings are promoted as being more environmentally friendly than their conventional counterparts is one of their main selling points. Natural diamond production can have a negative impact on the ecosystem. Heavy equipment, explosives, and chemicals that can contaminate water sources and damage habitats are frequently used in diamond mining.
Greenhouse gas emissions can also be caused by the process of moving diamonds from the mine to the customer. Since lab grown diamonds are produced in a laboratory, no mining or shipping is necessary to produce them. However, the manufacturing of lab grown gems is not entirely eco-friendly. Greenhouse gas emissions are still a result of the energy required to run the machinery and apparatus required to produce lab grown diamonds.
Carbon Footprint
One carat of lab grown diamonds results in about 160 kilograms of carbon dioxide emissions, according to recent research by the Diamond Foundry. This quantity of carbon dioxide is equal to the emissions from traveling 650 kilometers in a car. This indicates that there is still a sizable carbon footprint associated with the creation of lab grown diamonds.
Reducing The Environmental Impact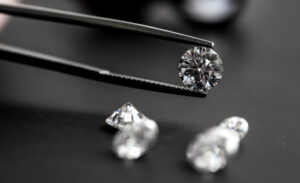 While lab grown diamonds might not be completely environmentally friendly, there are methods to lessen their impact. One method is to confirm that the lab creating the diamonds powers its machinery with renewable energy sources, such as solar or wind power. To compensate for the emissions generated during the creation of lab grown diamonds, some businesses are also putting in place carbon offset programs. Recycling lab grown diamonds is another method to lessen their environmental impact. lab grown diamonds can be recycled and used again, just like real diamonds. These diamonds can be recycled, requiring less energy to create new ones, thereby lowering the environmental impact of diamond production.
In conclusion, even though lab grown diamond rings may be promoted as being more environmentally friendly than natural diamonds, they still have a sizable negative effect on the environment. The production of lab grown diamond rings continues to add to the overall carbon footprint of the diamond ring business and the emission of greenhouse gases. However, there are steps you can take to lessen this effect, like switching to renewable energy, putting carbon offset plans in place, and recycling diamonds. Customers who are worried about how their jewelry will affect the environment should carefully weigh their choices and pick the most environmentally friendly one.