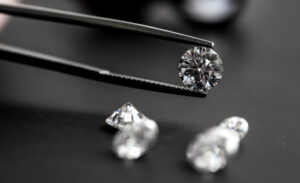 Getting classic engagement rings can be a great option for people who are looking for timeless designs. They always look stunning and will never go out of trend. Hence, if you prefer a traditional yet elegant engagement ring, then classic ring styles can be a wonderful choice for you.
Benefits Of Choosing Classic Engagement Rings
You can get a lot of benefits by choosing classic engagement ring designs. Some of these benefits include:
Versatility: Classic engagement rings are highly versatile and can be paired with a wide range of wedding bands. So by choosing a classic engagement ring, you don't have to limit your options when getting wedding bands.
Timeless Style: You don't have to worry about your engagement ring going out of fashion if you choose a classic ring. They create a stunning option that can be worn for a lifetime, as these rings will stay trendy forever.
Elegant Designs: Classic ring styles will be simple, yet elegant. Unlike many modern designs that come with a lot of delicate patterns and embellishments, classic rings can offer a charming and sophisticated look with their simplicity and elegance.
Best Classic Engagement Ring Styles
The following are some of the classic ring styles that are commonly preferred by people:
Solitaire: This is one of the most adored engagement ring designs. One of the important benefits of this design is its simplicity. It usually features a big center stone set on a simple and thin band.
As this design is very simple, it can suit all diamond shapes. Hence, the solitaire diamonds rings can offer a bold and simple look.
Three-Stone Ring: Three-stone engagement rings are a spectacular and meaningful choice. This ring will have a big center stone accompanied by two small side stones. The three stones are believed to represent the past, present, and future. Hence, they are an elegant choice for people who want their engagement ring to be symbolic and meaningful.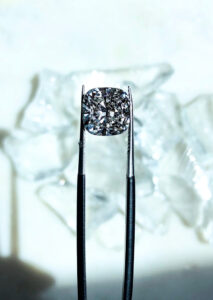 Accented: This ring style is similar to the solitaire design, but it will have small accent stones adorning the band. These small stones can offer a brilliant glow to your ring. So if you want a simple yet shiny ring, this can be an excellent choice for you.
Halo: Halo rings are loved for their spectacular shine. This ring setting features a center stone surrounded by small accent stones. The brilliance of the center stone together with accent stones can enhance the overall shine of the ring.
All these ring styles can be great options for people who are looking for classic designs for their engagement rings.